Calabria is a region that enchants in every season, and during the autumn it shows off perhaps its most romantic and evocative face, thanks to picturesque villages, wooded paths immersed in the colours of foliage, and artistic treasures to discover. Here, then, are 5 villages to visit in autumn in Calabria.
Rocca Imperiale
Situated on the border with Basilicata, the medieval village of Rocca Imperiale is a destination not to be missed during the autumn season. Its small houses, shrouded in the warm colours of the lights and perched on a hill about 200 metres high, are arranged close to each other following a stepped conformation, between paved streets and steep slopes, where the bell tower and ancient defensive structures stand out
These include the Federiciano Castle, strategically located in a breathtaking panorama.
Civita
Listed among the Most Beautiful Villages in Italy, the borgo arbëreshë of Civita is nestled between the heights of Mt.
Pollino offers a series of naturalistic proposals that will inspire lovers of excursions and walks immersed in uncontaminated ecosystems, which take on unique colours and shades in autumn. Its historical centre with its typical Kodra houses, the legendary Devil's Bridge over the Raganello Gorges, and its respect for traditions and hospitality make this village a small treasure, in which to discover a Calabria still unknown to many.
Morano Calabro
The village of Morano Calabro (CS), is also located in the Pollino National Park, at the foot of Serra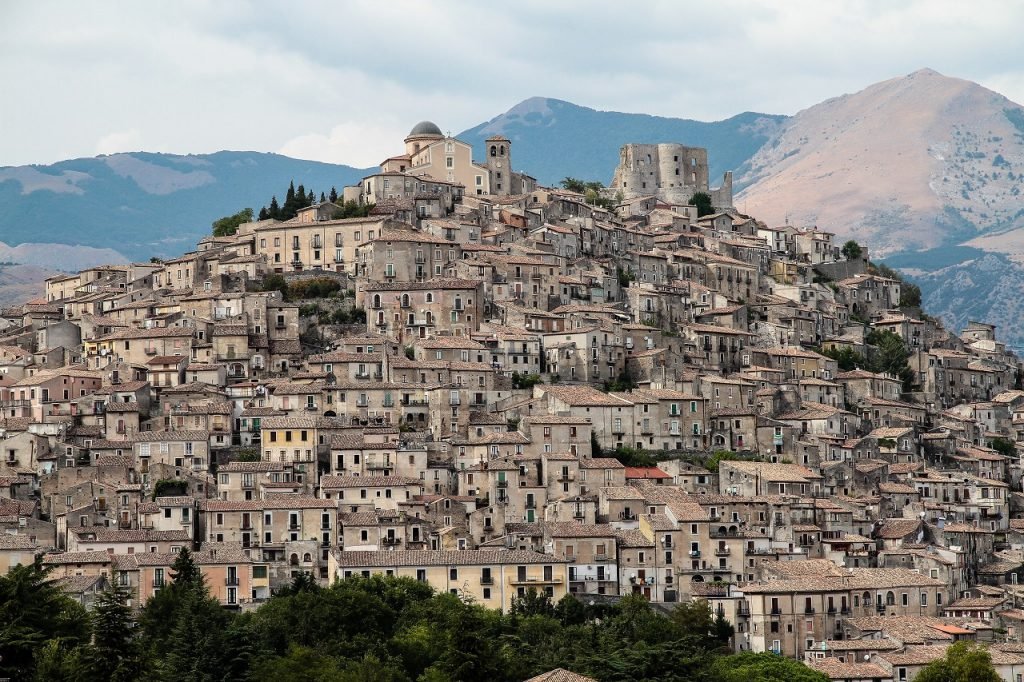 Dolcedorme, on a hill about 690 metres high. One of the most beautiful villages in Italy and an orange flag holder, its peculiarity lies in its unmistakable urban conformation: the small houses and narrow streets, in fact, develop on the hill, enveloping it and transforming it into a picturesque illuminated nativity scene that culminates, at its highest point, with the Swabian Norman Castle. Not far from Morano Calabro, the village of Saracena and Laino Borgo, where trekking and rafting along the Lao river, enveloped in suggestive autumnal atmospheres, are easily reachable.
The Villages of Sila National Park
Autumn in the Sila National Park becomes a spectacle. The Park covers more than 73,000 hectares,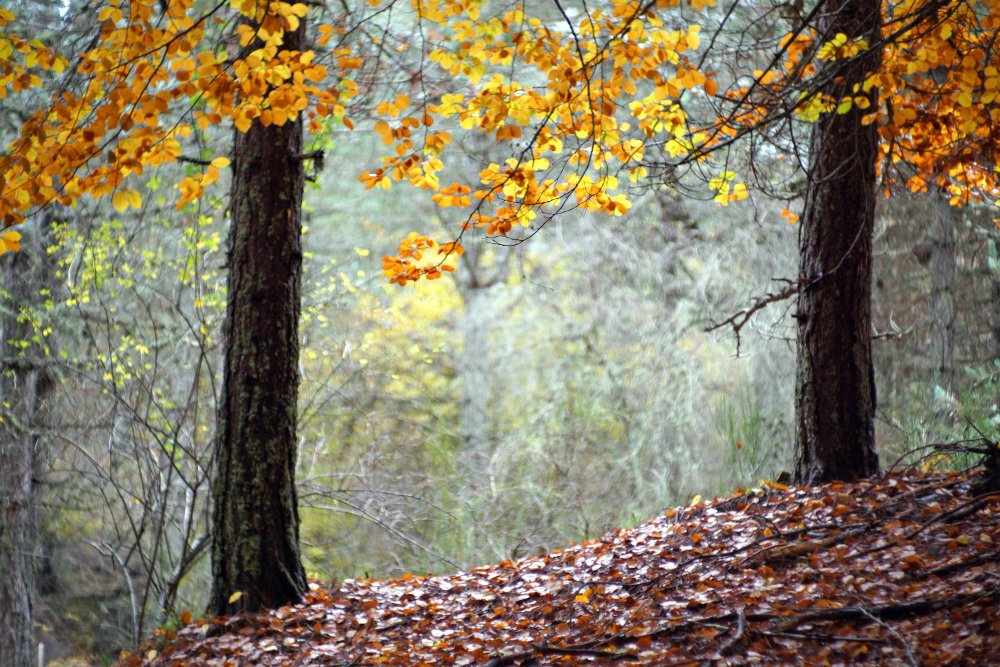 encompasses the provinces of Cosenza, Crotone and Catanzaro and can be reached by car via incredibly colourful paths. In the reserve, itineraries await you on foot or on horseback and there is no shortage of mountain bike trails among beech, poplar and maple trees. Among the villages to be discovered, Camigliatello Silano is a strategic choice to visit the nearby forest of the Sila Giants (over 100-year-old trees over 40 metres tall), move towards Lake Cecita and experience the typical gastronomy based on the Sila potato, a product of excellence.
Diamante, the city of murals
Another destination to include in your Calabrian itinerary is Diamante, a town located on the Riviera dei Cedri,
coastal stretch on the Tyrrhenian Sea famous for the cultivation of this ancient and fragrant citrus fruit. In summer, Diamante is a popular holiday resort, especially for its beautiful beaches with clear waters, but it is in autumn, when the tourist crowds dwindle, that one can appreciate the village, long famous for its murals. Operation Murales' is a project that started in 1981 from an idea of the painter Nani Razetti. Since then, various artists have come to the village to make their creative contribution and today, walking around Diamante means discovering in every corner an image, a piece of art, that recalls the history of the village, its origins and its historical traditions, without neglecting fantastic or poetic elements that make the atmosphere dreamlike and fairytale-like.